Commercial & Residential Services
Operating for over 35 years and currently servicing the Otago and Southland Region,
we are focused on all aspects of earthmoving services.
Our Services
Clearwaters offers a comprehensive service covering the full range of earthworks, civil construction, and utility installations. This includes roading; drain laying; commissioning of storm water, waste water and water reticulation; and underground infrastructure for power, telecommunications, and gas. We operate machinery at the forefront of the industry and purchases the majority of its machinery new. Flashing lights and/or hazard lights are fitted to all large mobile plant.
Site Earthworks
Clearwater Civil Limited provides earthmoving services and solutions on residential, industrial and commercial sites. Assignments include working on land developments and subdivisions, bulk earthworks and site excavations. Earthmoving, rock breaking and site work/property development services and solutions are a large part of the company's business.
Clearwater Civil carry out a wide range of earthmoving services for our customers including site clearing and levelling, foundations, rock and concrete breaking, asphalt surfacing and chip seal preparation, as well as general disposal services including the treatment and disposal of contaminated materials.
Our range of small and large scale earthmoving machines allows us to provide customers with greater efficiencies and cost savings based on the scope of their job. Clearwater Civil has an extensive fleet of equipment and machinery capable of undertaking any earthmoving job.
We have skilled operators capable of working any site, material and condition.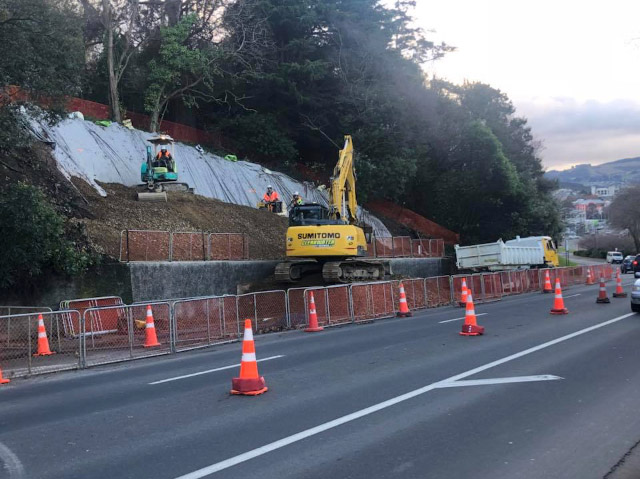 Roading
We have experienced grader operators and a pavement construction crew who can build roads to any standard required. A typical roading crew would consist of our grader, roller, drag broom and water cart.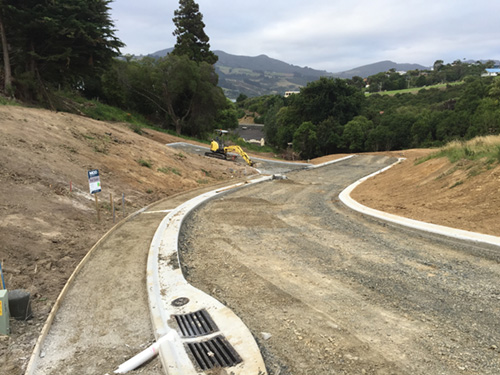 Drain-laying and Water Reticulation
Clearwater Civil have Registered Drain-layers on staff for all storm water, sewer and watermain requirements.  We handle the installation, maintenance and repair of drainage systems both residential and commercial. Whether it's storm water drains, Sewerage or water, we provide reliable quotes and deliver on our values of quality customer service and efficient, tidy workmanship.  Our team is qualified to handle large tendered work and will always comply with local building codes.
Clearwater Civil can cover the design, operation and maintenance of water distribution, storm water and wastewater collection systems. It includes the construction and maintenance of all public pipeworks, including pumping systems and access chambers.
Our certified Water Reticulation team can provide the following services:
Proactive and reactive maintenance, watermain installation and repairs, Water meter installation and replacement, Valve replacement, Hydrant replacement, Leaks and service repairs, Installation testing and retro fitting of backflow prevention control.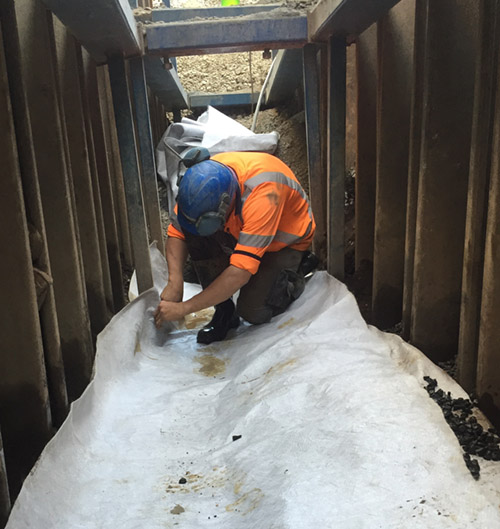 Demolition
Clearwater Civil is committed to providing and delivering the highest quality service for all demolition assignments, offering effective, safe demolition on residential, commercial and industrial sites. We can manage contaminated sites and ensure that all works are compliant.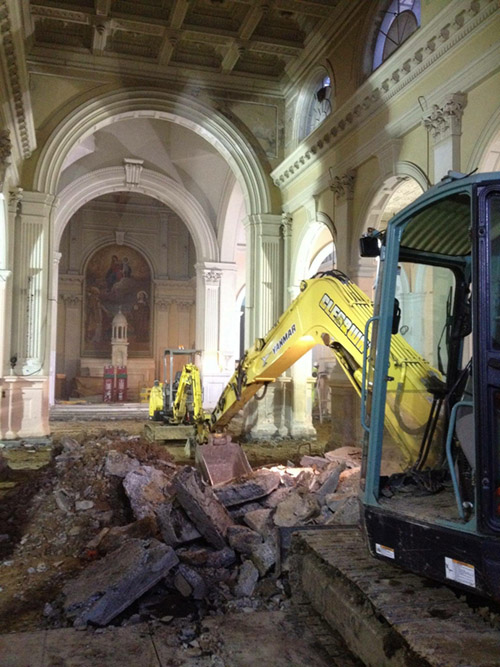 Cartage/Transporter Hire
We have a fleet of truck and trailers, 4 transporters capable of shifting equipment. up to 25 tonne. A pilot vehicle is available for over dimension loads. Our bulk delivery trucks can carry 26 tonne and smaller trucks that can cater for smaller quantities for domestic customers as required.
Heavy machinery can be difficult, and sometimes hazardous to relocate; that's why you need the help of a professional machinery transport company. Whether you have a digger, grader, bobcat, excavator or other earthmoving equipment, a tractor or other piece of farm gear to move we can assist you in finding the right company to transport it.
Our transporting fleet includes:
Slide Decks (Flat Beds) are trucks fitted with a flat metal deck that is hydraulically inclined and lowered to ground level, enabling the equipment to be loaded onto it either by being driven or winched onto the deck. The deck is then returned to the transportation position. Slide decks are also useful for towing lowered vehicles, accident damaged vehicles, trailers, caravans, breakdowns and motorbikes.
Mid-Range Transporters come in a range of sizes and can transport mid range machinery. They are also suitable for campervans, light commercial vehicles, and long wheel base vehicles. The type of transporter required will depend on the weight, length, width, height and condition of the machinery.
Heavy duty low-loaders are equipped for all shapes, sizes and weights for machinery transportation.